Skip to main content
It looks like you're using Internet Explorer 11 or older. This website works best with modern browsers such as the latest versions of Chrome, Firefox, Safari, and Edge. If you continue with this browser, you may see unexpected results.
BHA and RILA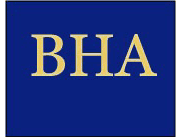 BHA and RILA
Bibliography of the History of Art (BHA)/Répertoire de la litterature de l'art (RILA). Index to over 1200 art-related journals, 1975-2007.
Other Art and Architecture Databases
Librarian
Natalie Borisovets
Subjects:
American Studies
,
Communication
,
Criminal Justice
,
History - Global & Eurasian
,
History - North America
,
Journalism & Media Studies
,
Latin American & Caribbean Studies
,
Literatures in English
,
New Jerseyana
,
Political Science
,
Social Work
,
Spanish & Portuguese Studies
,
Women's & Gender Studies