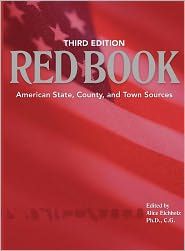 Red Book: American State, County & Town Sources.
Edited by Alice Eichholz. 3rd edition. Provo, Utah, Ancestry, 2004.
Roger D. Joslyn's chapter on New Jersey is an outstanding source for information on the kinds of New Jersey records that are available, and where they can be found. This chapter has been digitized and is available online.