Skip to main content
It looks like you're using Internet Explorer 11 or older. This website works best with modern browsers such as the latest versions of Chrome, Firefox, Safari, and Edge. If you continue with this browser, you may see unexpected results.
QR Code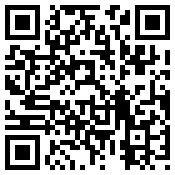 Here is the code that will allow you to store this website on your smart phone. Download a free QR Code reader app. Take a picture of this QR Code. Store the website in your phone for future use!
Welcome, Future Scholars
Academic Success & Career Builder:
Educating Yourself for Leadership
Dear Future Scholars:
Leadership begins with you. How will you educate yourself to be a leader--or a very informed, inspiring follower?
People often think of career choices as a one-time thing, but these days individuals may switch jobs and careers several times in their working lives. So career building becomes not a one-time decision but rather an ongoing process during a lifetime. How do you build your learning experiences in and out of the classroom to uncover a career that will allow you to enjoy working and to succeed? Today's workshop offers information to help you in that lifelong process.
Best regards,
Erleen Harris, MLS, MS
Roberta Tipton, MLS, MBA
Dana Library
Authorship Note
Erleen Harris, MLS, contributed to the original version of this guide.
Subject Librarian
Roberta Tipton
Teaching Librarian
Erleen Harris
has taught students from elementary school to adult learners. She has a B.A. from Brooklyn College, CUNY, an M.L.S. from Pratt Institute, and an M.S. in School Administration from Touro College.