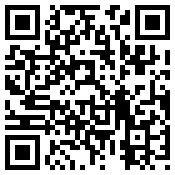 Here is the code that will allow you to store this website on your smart phone. Download a free QR Code reader app. Take a picture of this QR Code. Store the website in your phone for future use!
Academic Success & Career Builder
Dear Future Scholars:
We made this guide for you. It will be available to you all year at this address, to help with your career exploration and your academic success.
Best regards,
Erleen Harris
Roberta Tipton
Bonnie L. Fong
Dana Library
Erleen Harris, MLIS, contributed to the original version of this guide.
Erleen Harris
has taught students from elementary school to adult learners. She has a B.A. from Brooklyn College, CUNY, an M.L.S. from Pratt Institute, and an M.S. in School Administration from Touro College.